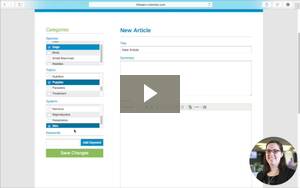 You asked us how to add a new article in ClientEd Online, so let's get at it. Log in to your account, hover over the View Articles menu item, and then click on Add New Article.
Start by choosing your search criteria and keywords. Now add the title, a short summary, and the main content for your article. You can also include footnotes and information about the author, if you choose.
And now you know. Check out our other videos for more tips like this.