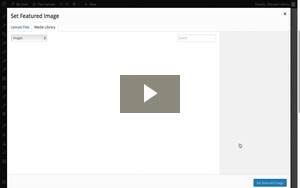 You asked us how to add a blog post, so let's get at it. Go to the left side of your website dashboard and click on Posts then Add New.
First, enter a title for the blog and then add your text and any media files in the body
Now enter your SEO information for your post in the section below.
To the right of the SEO area, you can set your featured image for the post.
Now scroll up and assign your post to a relevant category.
Scroll up again and click Publish to make your post visible for all to see. Or, if you want your post to be published at a later date, you can schedule that date here.
And now you know. Check out our other videos for more tips like this.