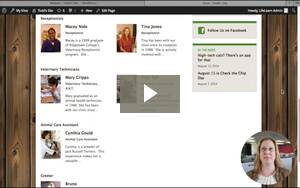 You asked us, "What do I include on the Team page?" So let's get at it.
Your Team page includes your staff bios and photos.
You can group staff members within role categories. Staff members are then organized in alphabetical order within that role.
You can also add an introduction above the bios to invite your clients to get to know your staff a little better.
And now you know. Check out our other videos for more website tips and how-tos.