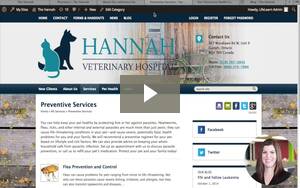 You asked us what the difference is between a featured image and content image, so let's get at it.
A content image is an image that appears within the content (or body) of a page. Text wraps around these images.
A featured image is an image that appears at the top of a page. The text does not wrap around the image – it begins below it. Featured images also appear as a thumbnail to represent that page in other areas of the site, or when you post that page's URL in a social media post. For example, if you set a featured image for a blog post and then go to your blog page, you'll see a thumbnail of the featured image displayed beside the title of that post.
And now you know. Check out our other videos for more tips like this.