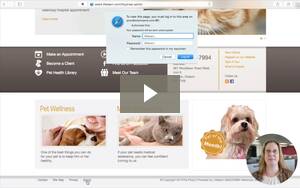 You asked us how to login to your website, so let's get at it. Go to your website and add /wp-admin to the end of your domain name, or you can click on the Admin link in your footer menu. 
If you don't have an Admin link, contact our customer solutions team or you can find out how to do it yourself by watching our video on Adding an External Link to a Menu.
When you see the authentication window, enter lifelearn as both the username and password. Make sure that lifelearn is all in lowercase and spelled as one word.
When you see the main website login screen, enter the username and password combination supplied to you when your site went live. If you have forgotten your username or password, click on the Lost Your Password? link to reset it.
And now you know. Check out our other videos for more tips like this.