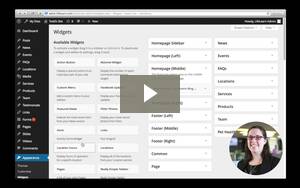 You asked us how to add widgets, so let's get at it. Go to the left side of your website dashboard and click on Appearance then Widgets.
Click to expand the page or page section that you want to add the widget to. Drag and drop your selected widget into the expanded section. Fill in your desired settings, click Save, and you're done.
And now you know. Check out our other videos for more tips like this.