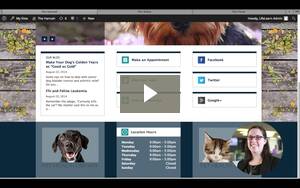 You asked us, "What are widgets? " So let's get at it.
Widgets are the movable information areas on your website. They're basically small programs that help you direct clients to important information and specific areas of your site in an interactive way.
For example, you can add a widget that automatically lists your most recent blog posts in a compact space – it's easily seen and it links clients directly to the posts. You can do the same for Facebook, Twitter, and more.
The layout of your site will determine how many widgets you can use and where you can place them. While widgets are helpful, it's also important not to overdo it.  
And now you know. Check out our other videos for more website tips and how-tos.