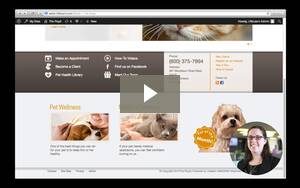 You asked us, "What are menus?" So let's get at it.
Menus are what we use to navigate easily through websites.
There are three main menu areas on your website:
The top menu,
The main menu, and
The footer menu.
You can add any page to any menu as long as it fits in the space provided. The main menu gives you the option to create dropdown menus for more specific page navigation, and you can even create other menus within widgets.
And now you know. Check out our other videos for more website tips and how-tos