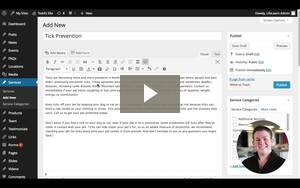 You asked us how to add a service, so let's get at it. Go to the left side of your website dashboard and click on Services then Add New.
Enter a title for the service, a description of the service, a featured image, and then assign it to a relevant category and click Publish. Your service will now be visible for all to see.
And now you know. Check out our other videos for more tips like this.